OUR PROMISE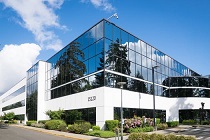 Shanghai
Pushing
Polymer
Materials Co., Ltd.
Established in 2014,
Dedicating to the supply & development of high-efficient halogen-free flame retardants, anti-dripping agent, wear-resistant agent and etc. specially for polycarbonate.

Our office headquarters is situated in Shanghai,
Located in HK is Hong Kong Trading Ltd.,
Factories are separatedly located in Quzhou, Jiangsu and Yichun, Jiangxi,
Research & development laboratory is situated in Dongguan, Guangdong.